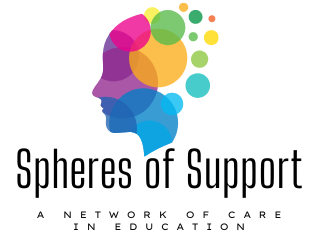 Jean-Paul Dionne Symposium 2023
Spheres of Support: A network of care in education
---
Recent and ongoing current (and often traumatic) world events have heightened our personal understandings of support. This year, our theme, Spheres of Support: A Network of Care in Education, applies what we have learned and centers support as a critical element of education.
Support does not exist in vacuum; only by embedding support in every facet of education can it truly benefit both learners and educators alike. It's not only about considering one's physical health, but also mental health and spiritual/emotional wellbeing. With the rising popularity of frameworks such as Systems Theories, education is being transformed to recognize the value of not just one another, but entire social systems and networks. Our network of care requires many individuals, including parents, fellow students, health care providers, counselors, and educators both formal and informal. We are all connected, and it's time we explore those connections and expose their strengths and weaknesses.
Another facet to consider is our connection to the land we call home. We must extend care to the land and spaces we occupy. Only then can our systems of support be sustainable.
Join us on March 2 & 3, 2023 as we strengthen A Network of Care in Education to foster learning.
Email us at sjpd-jpds@uottawa.ca for any questions regarding the Symposium.